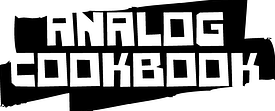 European Media Art Festival № 34 - 21/04 -02/05 - Osnabrueck - Germany
Artist and curator Nour Ouayda (Beirut) presents a series on the history and present of video art in Lebanon. In Show Us the Money and We Will Resist, she traces the role that the resources and networks of Lebanese television played in the development of video art in the 1990s, and what new media infrastructures have taken their place to enable both artistic experimentation and intervention in society.
International Short Film Festival Oberhausen 2021
Under the title "Prophecies from the Sea", the curators are showing a programme "about the prophetic nature of cinematic works created in moments of transition". This includes both recent films that deal directly with the catastrophic explosion in Beirut a year ago, its causes and consequences, and older works that focus on earlier historical upheavals in Lebanon and its conflict-ridden history. Films by Chantal Partamian, Ali Cherri, the Atlas Group and Ghassan Salhab, among others, will be screened.
Burnt video art and experimental film festival
Invitation for an Artist response for BURNT video art and experimental film festival's 3rd edition program 4. Response through a short film " a declaration of doubt or a state of puzzlement" and a written program introduction.
I started my project, @Katsakh, as a way to bring together different temporalities, including fragments of celluloid, moments, and discarded frames. It is also a platform for me to experiment with the materiality of the image and its celluloid skin.
As I created more and more works that felt disconnected from my own personal experiences, I realized the need to move away from these practices, or at least balance them with work that feels more subjective and personal.
To do this, I started with my own archive of 20 years of super 8mm footage, mostly shot in Beirut. I took bits and pieces of this footage and created capsules that represent an anarchic visual statement and a reflection of my inner world. This was my own small rebellion against the sterile digital medium, even as I used a digital platform to share my work.
The art world has long been subject to institutional elitism, with certain individuals or groups being deemed as the gatekeepers of what is considered "good" or "valuable" art. This has led to a tendency to impose authoritative readings on art. As Adorno notes, the autonomy of art and the subject remains an aspiration rather than an achieved state under capitalism, through this platform, I aspire to break my impassivity towards the filmic medium by creating work that does not have a clear message, intentionally leaving room for interpretation and allowing viewers to come to their own conclusions. It is a way for me to manipulate celluloid and its decay, reconstruct fragments and incomplete thoughts, and turn them into statements that shatter my once-remote gaze, serving as a critique of the commodification of art and the pressure to produce work that is easily accessible and digestible.